macOS / Windows / Android / iOS
NetSpot 2.x runs on MacBooks with macOS 10.10.x (Yosemite), 10.11.x (El Capitan), 10.12.x (Sierra), 10.13.x (High Sierra), 10.14 (Mojave), 10.15 (Catalina), 11 (Big Sur), 12 (Monterey), and 13 (Ventura) with WiFi. The Windows version of NetSpot is compatible with any laptop with Windows 7/8/10 or Windows 11 on board.

On macOS NetSpot is compatible with standard 802.11a/b/g/n/ac/ax wireless network adapters that support the AirPort interface. On Windows computers NetSpot supports both external and internal wireless network adapters.
Make sure that your laptop wireless card supports the wireless modes and channels you are planning to scan.
To check your WiFi card type on macOS do the following:
Press and hold down the Option (⌥) key.
Click on the Apple menu, then select System Information.
Select WiFi under Network.
If you have a wireless card installed on your computer, you'll see it here.
Click on your card name to see its details.
To see if you have a wireless network card and find out more about it on a Windows laptop perform the following:
In the Start menu type in "Device Manager".
Look for "Network Adapters" in the list that opens.
You'll see your WiFi card under Network Adapters if you have one installed in your computer.
Double-click the card name to see its properties.
Note: You can use a desktop Mac to run the program, but you need to be able to move it without shutting it down to complete the area scan. Theoretically, you could put your desktop Mac and monitor on a media cart and hook them up to a portable power pack (or a very long extension cord) but there is, of course, the risk of accident when moving expensive equipment around.
---
A great alternative to performing a WiFi site survey on a laptop is using NetSpot for Android

This app features Discover and Survey modes, just like the desktop version. With just your device at hand, you can survey the wireless coverage of your office, apartment, or a huge warehouse, save the project data with useful notes and create thorough and informative heatmaps in your desktop NetSpot when ready. Requires Android OS 8.0+.
---
NetSpot for iOS is also available! It requires iOS 11.0 or newer.

Currently it offers Discover mode where you can find and do a comparative analysis of the surrounding WiFi networks. The app features a friendly comprehensive interface allowing you to work with network data effortlessly and efficiently at the same time. The network discovery requires the WiPry 2500x device connected to your phone or tablet.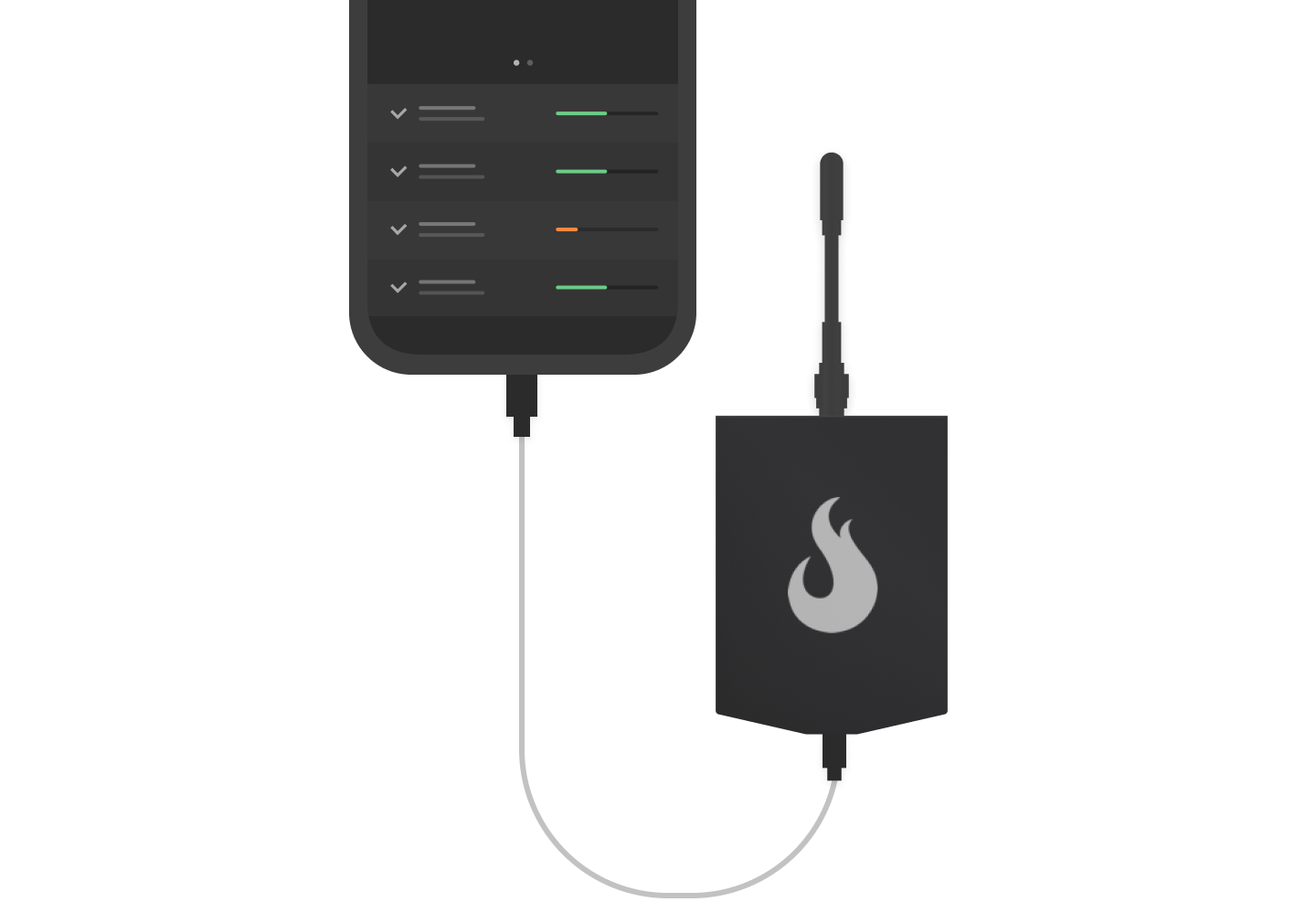 NetSpot for iOS can also measure the Internet download speed for your network for a more complete network profile combined with the data collected in Discover mode. This feature does NOT require WiPry 2500x.
Both NetSpot for Android and NetSpot for iOS are our newer products and they are evolving quickly. Stay tuned to our news feed.
---
FAQ: If I buy a new MacBook for WiFi site surveys with NetSpot, would it help if I got the maximum available configuration (maximum RAM and higher CPU speed)?
Higher CPU speed will positively influence the speed of the visualizations compilation, so you will see coverage heatmaps generated faster. The more RAM in the computer running NetSpot, the larger the maps you will be able to load without any performance slowdowns. However, we have tested NetSpot even on older MacBooks (from 2008), and it works fine — just a bit slower.

updated:
April 13, 2023
author: