Some users reported Discover mode stopping any activity after about one hour of WiFi monitoring. After some research we have to confirm the issue. Yet again, this is caused by OS X trying to be a bit smarter than it should be: it just turns your WiFi down as it thinks it's not being used. Here's the log entry when it happens:
AirPort: Link Down on en1. Reason 4 (Disassociated due to inactivity)
Googling for this error brings up cases of such behavior even from OS 10.6. The quick fix is to "Turn Wi-Fi Off" and then back on again.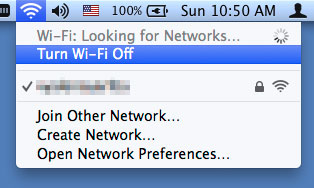 Should you find a better solution, let us know.

updated:
August 19, 2022
author: