When you buy a NetSpot license you get the activation code in your email inbox. Next, you need to enter it in the app in order to register your licensed copy. If at the time of registration your computer is offline, NetSpot won't be able to verify the validity of your Activation Code, and you will get the following message: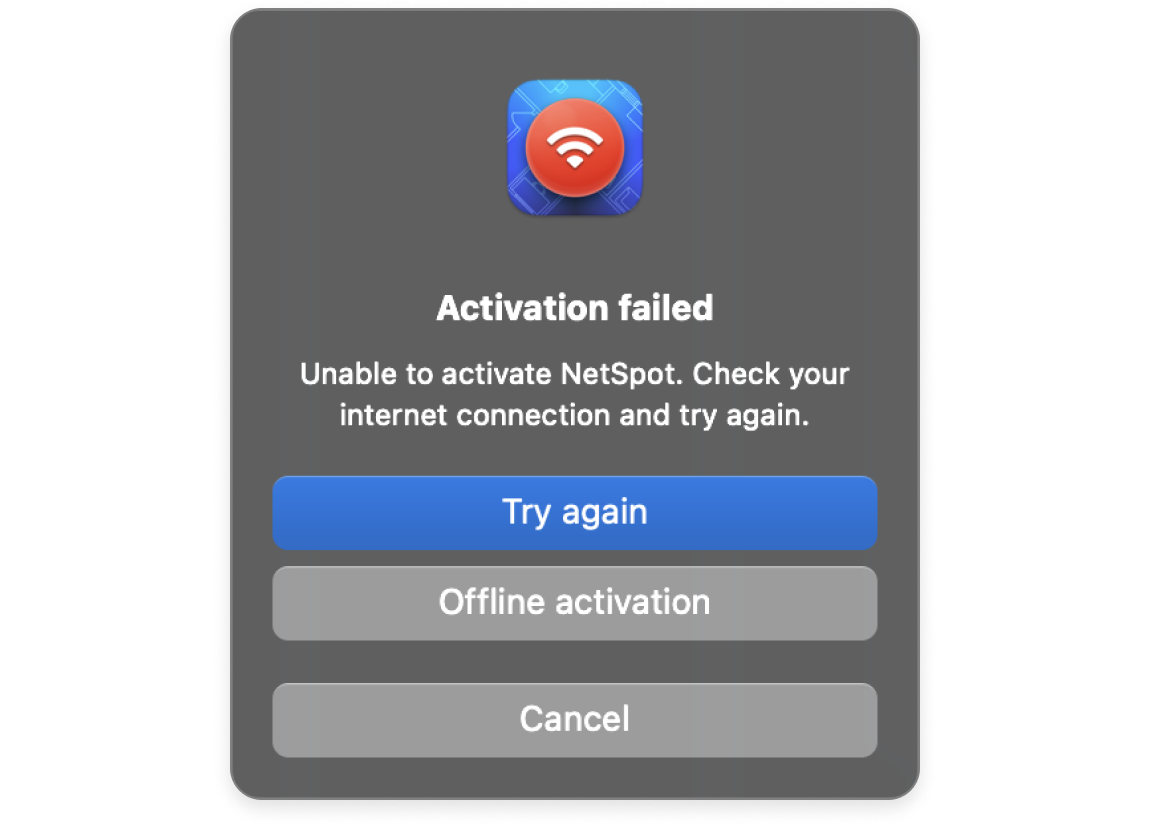 If you are ready to activate NetSpot right away, follow the steps below:
Select the last option: "Activate NetSpot manually", and follow the instructions in the next app window that opens: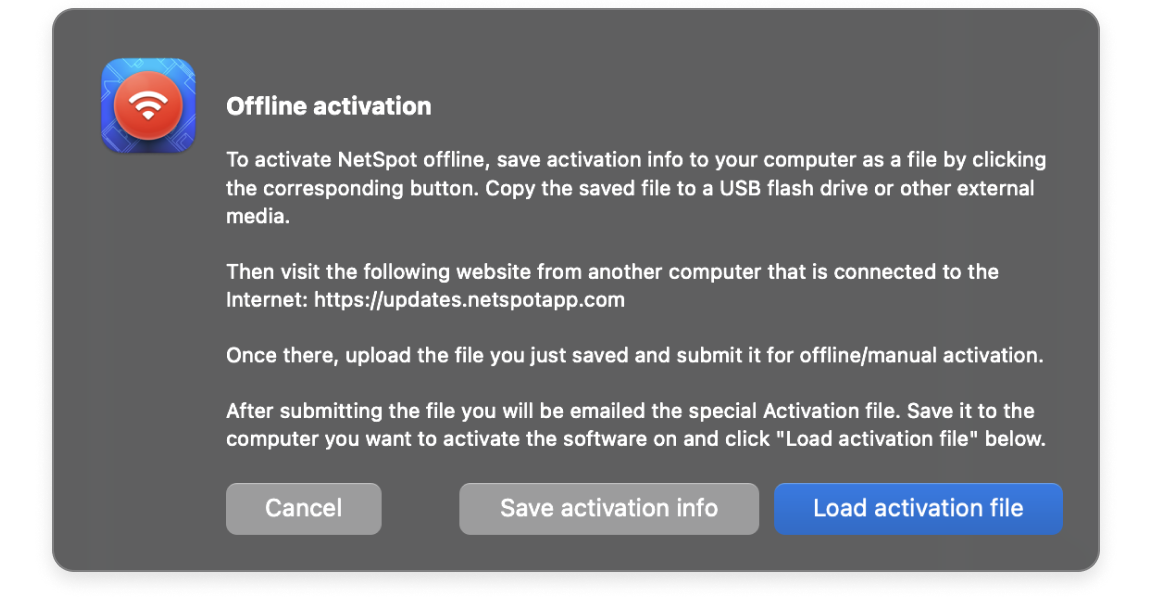 Click the second button "Save activation info" to save the special file with all information needed for successful offline activation.
Copy the saved file to a USB flash drive or other external media and connect it to a computer connected to the Internet.
On the same (online) computer visit the following website: https://updates.netspotapp.com to upload the file you have on your USB flash drive or other media.
On the same online computer check your email to get the special offline Activation file.
Transfer the received file to the offline computer, where you want to activate the software, and click the "Load activation file" button in the window with instructions.
Now you have successfully activated NetSpot offline and can use your licensed software to achieve excellent network coverage.
updated:
April 4, 2022
author: