NetSpot 3.0 for Android is here, and now, additionally to being able to discover and inspect the surrounding Wi-Fi networks and perform a high-efficiency Wi-Fi site surveys, it allows you to build Wi-Fi heatmaps directly on your mobile device.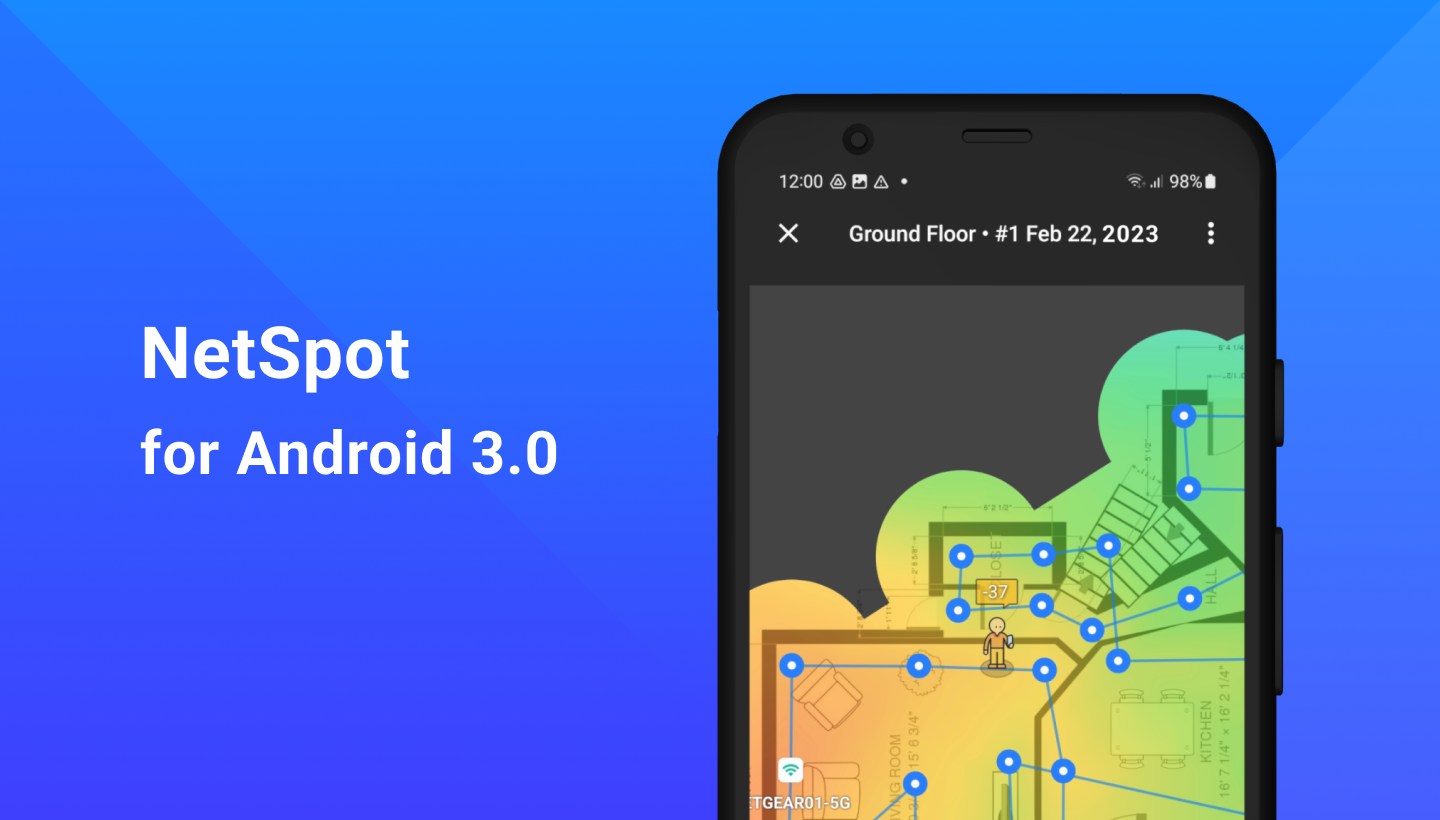 The color-coded Wi-Fi heatmaps allow you to see how the wireless network signal covers the intended area, and help you determine your network's strong and weak spots. You can easily make a decision, based on what you see, where the current setup can be changed to achieve a steadier signal, less interference, and an overall smoother connection.
To perform a wireless site survey and gather all the needed data to generate Wi-Fi heatmaps for comprehensive visual analysis of your wireless network, begin with creating a new survey project. You can take a picture of your floor plan/map, load it in NetSpot, calibrate it, and start taking measurements in different spots of the surveyed space. Once done with signal measurements, you can build a heatmap on your Android device straight away*, or you can export the project and open it in NetSpot for Mac or Windows to generate thorough and comprehensive wireless heatmaps on your desktop**.
*Available through in-app purchase — NetSpot Plus. Read more about types of heatmaps included in NetSpot Plus.
**Works with NetSpot Home, PRO or Enterprise on desktop.
Here's more information on performing surveys on Android devices.
Download and install NetSpot for Android from Google Play.
Love the app? Please rate us.
Have any questions or comments? Share them with us at onair@netspotapp.com.
updated:
May 18, 2023
author: