Now you can perform wireless site surveys with NetSpot for Android! Stay absolutely mobile with just a phone or a tablet at hand, while taking all the necessary measurements for a better WiFi network connection. Any type of space of any size is equally easy to survey, be it a stadium or a smaller apartment.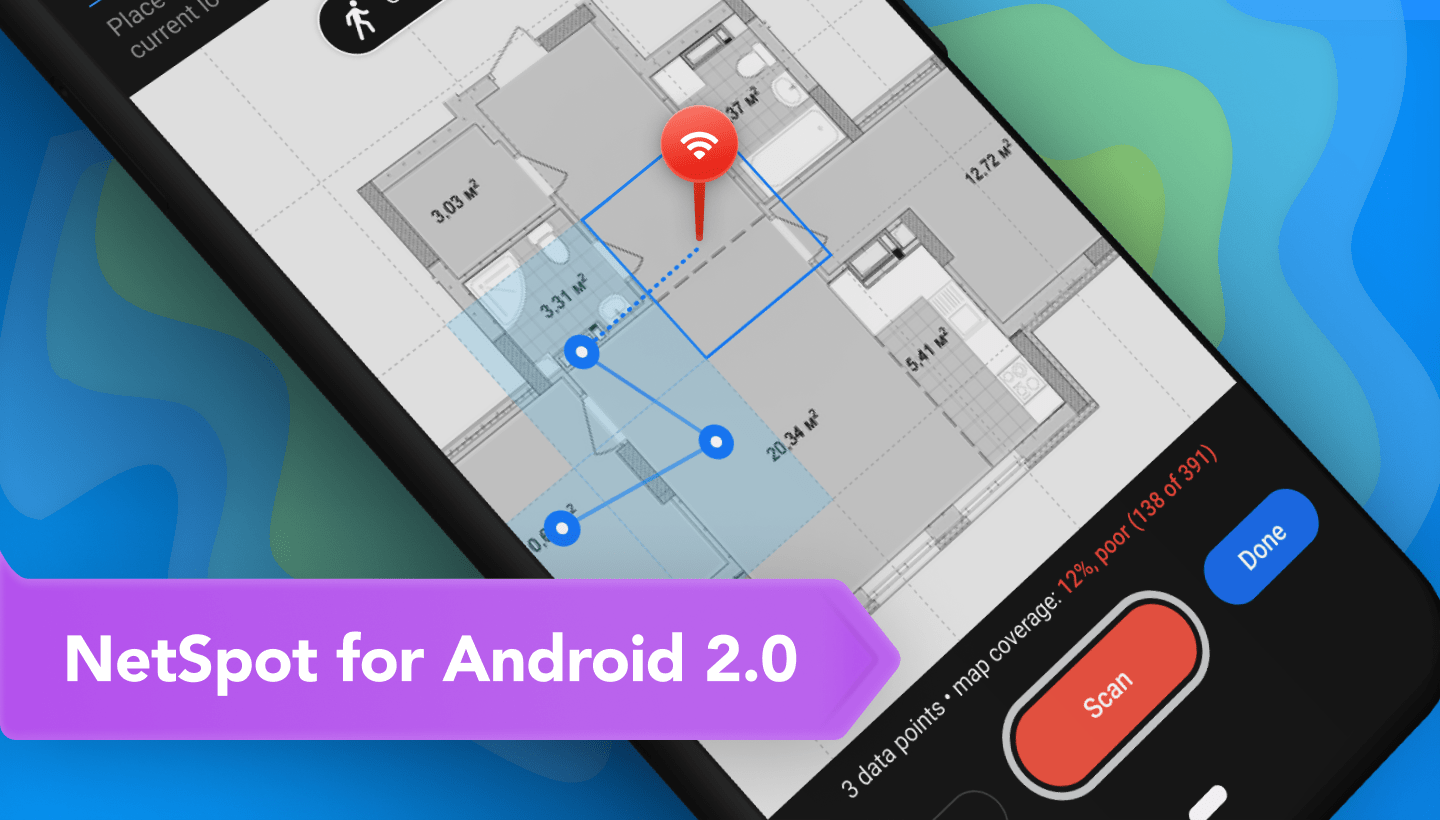 To begin a new project you'll need a map of a surveyed area – sketch one quickly or load a saved file to the NetSpot app, calibrate it and start taking measurements in different spots of the space. Once you are done with signal measurements, export the project and open it in NetSpot for Mac or Windows to generate thorough and comprehensive visualizations on your desktop*.
Seeing how the wireless network signal distributes over the covered area in color-coded heatmaps helps to easily determine its strong and weak spots and where the current setup can be changed to achieve a steadier signal, less interference, and an overall smoother connection.
*Works with NetSpot PRO or Enterprise on desktop.
Read more about performing surveys on Android devices.
Have any questions or comments? Share them with us at onair@netspotapp.com.
updated:
May 1, 2023
author: