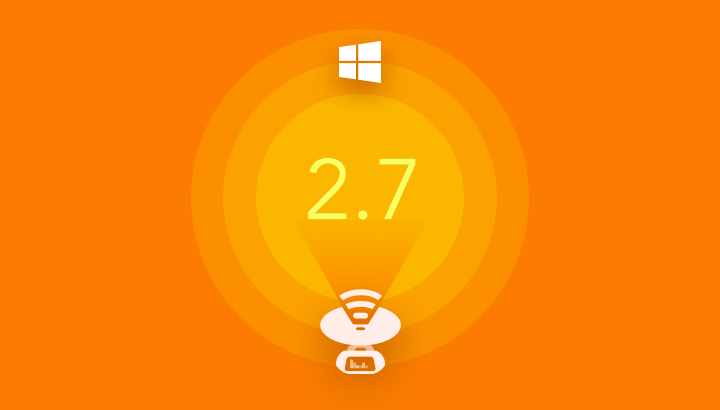 We are glad to announce the release of NetSpot 2.7 for Windows. This release addresses a few issues reported by our users and adds a few polishing touches.
Here's what we did:
 added

 Map rotation before calibration

 added

 Zoom in Survey menu

 added

 Improved activation process

 fixed

 Aliases import issues

 fixed

 Issues with guess circles around scanned points

 fixed

 Random crashes
Get the new NetSpot 2.7 here. Or just follow the auto-update hints in any of the previous NetSpot releases.
Once you've given this new release a try, let us know how we did.
Thank you!
updated:
June 22, 2018
author: