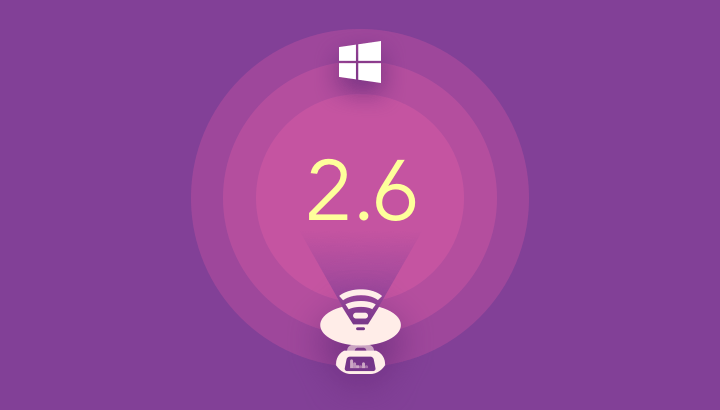 We are pleased to announce the release of NetSpot 2.6 for Windows. Now the Windows version offers same good stuff as NetSpot for Mac: offline activation, AP management with custom network aliases, custom APs grouping, etc. The new release also includes some of the freshest fixes for the issues kindly reported by our users.
Here's the list of changes in this minor release.
 added

 Customizable size of AP markers

 added

 Easier AP management with custom network aliases. Export/import alias lists

 added

 Custom APs grouping

 added

 Data points can be manually positioned on a map, removed or repositioned

 added

 Offline activation

 fixed

 Incorrect detection of networks with 80 MHz channel width

 fixed

 Several issues while exporting projects

 fixed

 Some issues in Survey mode related to checkboxes while exporting

 fixed

 A bunch of minor enhancements and fixes
Ready to update? Get the new NetSpot 2.6 here. Or just follow the auto-update hints in any of the previous NetSpot releases.
Once you've given this new release a try, let us know how we did.
Thank you!
updated:
January 18, 2019
author: