If you are just planning to set up a Wi-Fi network, you surely want to do it the right way from the start. This is the perfect scenario for NetSpot!
With NetSpot 3 you can benefit mightily from Wi-Fi Planning mode, aka Predictive Wi-Fi site surveys. This mode allows you to create a layout of your surveyed site complemented with the structural components like walls, doors, windows, and their materials. This allows generating visually comprehensive WiFi heatmaps of a future WiFi coverage with all possible signal obstructions taken into consideration.
How to perform a predictive wireless site survey with NetSpot
Download and open NetSpot from our website.
Select Planning mode from the top menu.
Click the Create New… option on the project home screen and choose the name of your project. You can also add a description for your convenience.
Choose whether you'll be uploading an already existing map/floor plan or creating a layout from scratch. Uploading a map file (a photo or a blueprint) is recommended since it gives you the exact idea where to place the structural elements of the layout. Click Select to proceed.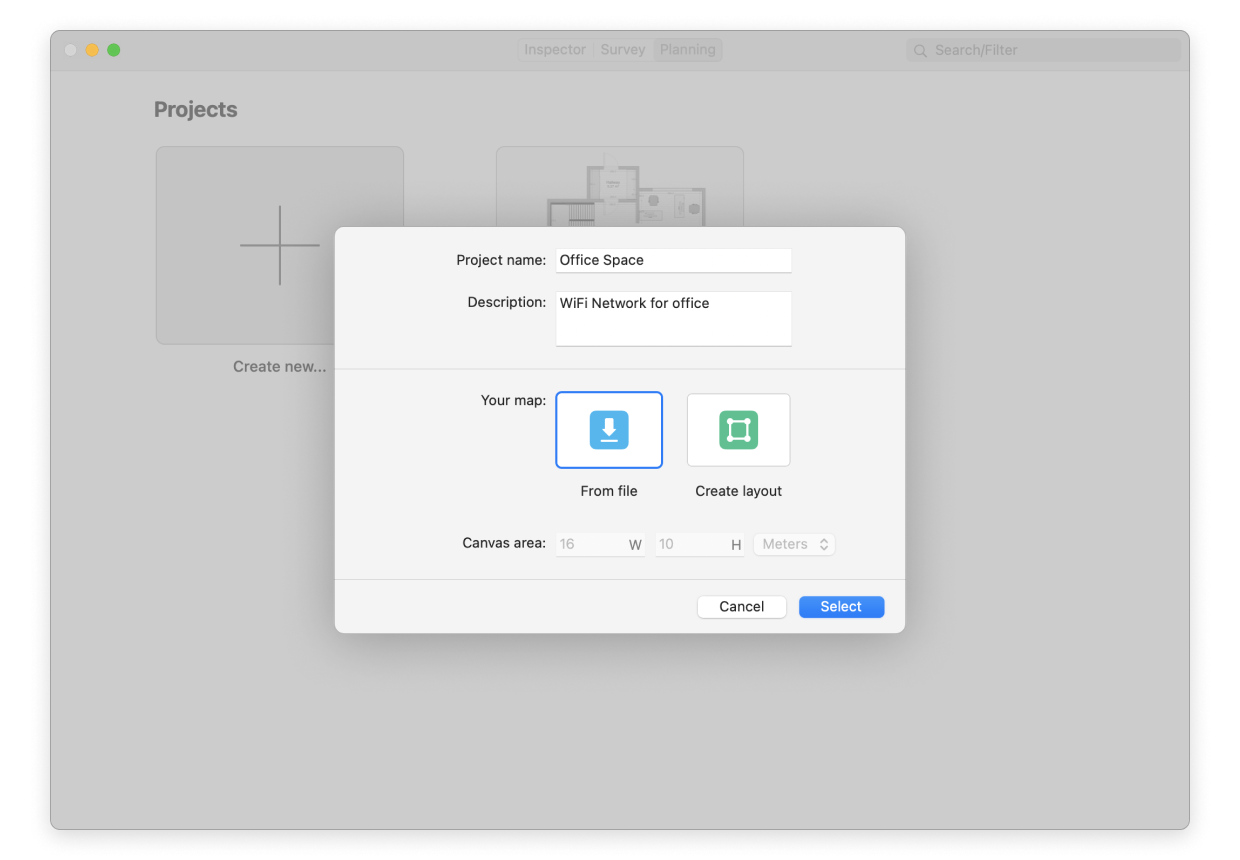 In case you are creating a layout, you'll set the canvas size before clicking Select. In case of an uploaded file, you'll need to calibrate your map for correct scaling after clicking Select. To calibrate the map, use either a line or an area on the map that you can correctly state the measurements for.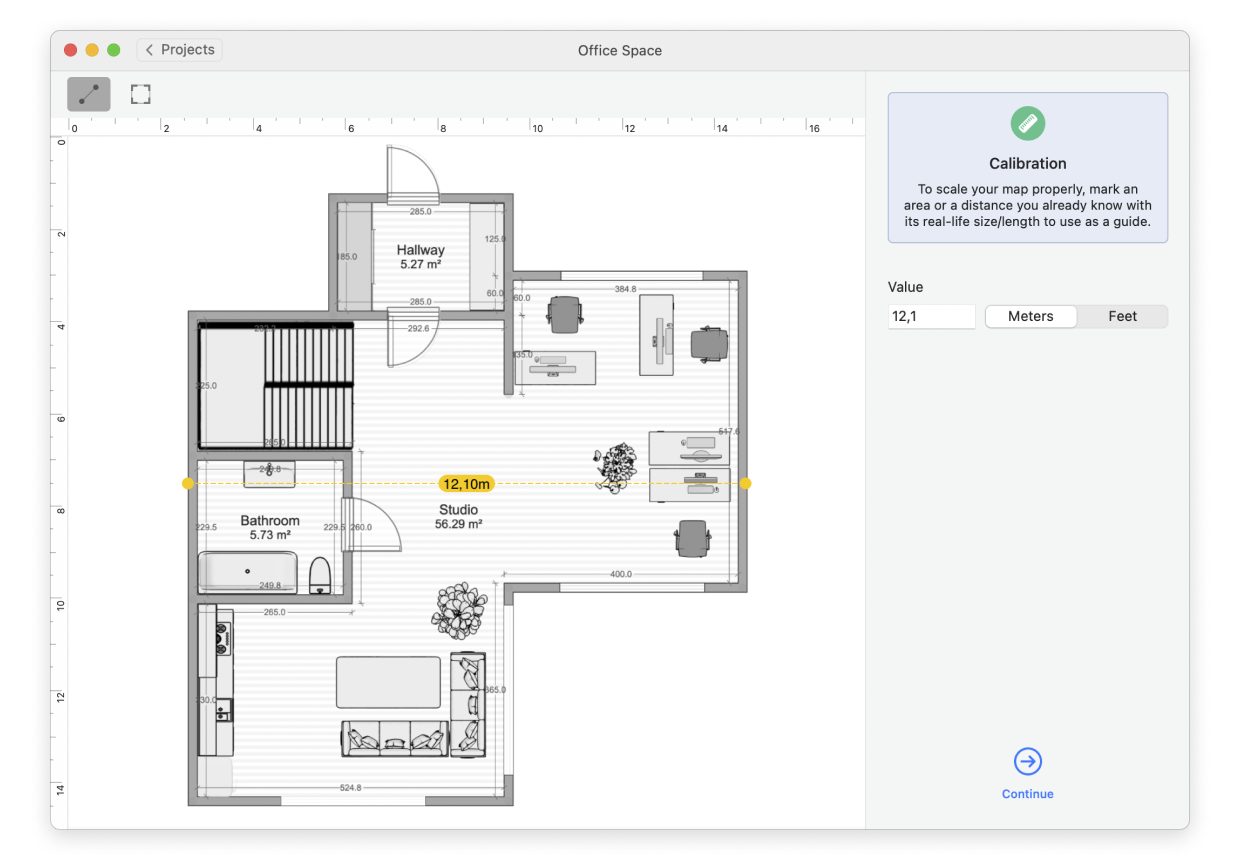 Once done calibrating, it is time to "build" your space using the toolset in the bottom panel — doors, windows, and walls. These are important, because they have a direct effect on wireless signal distribution through a designated space.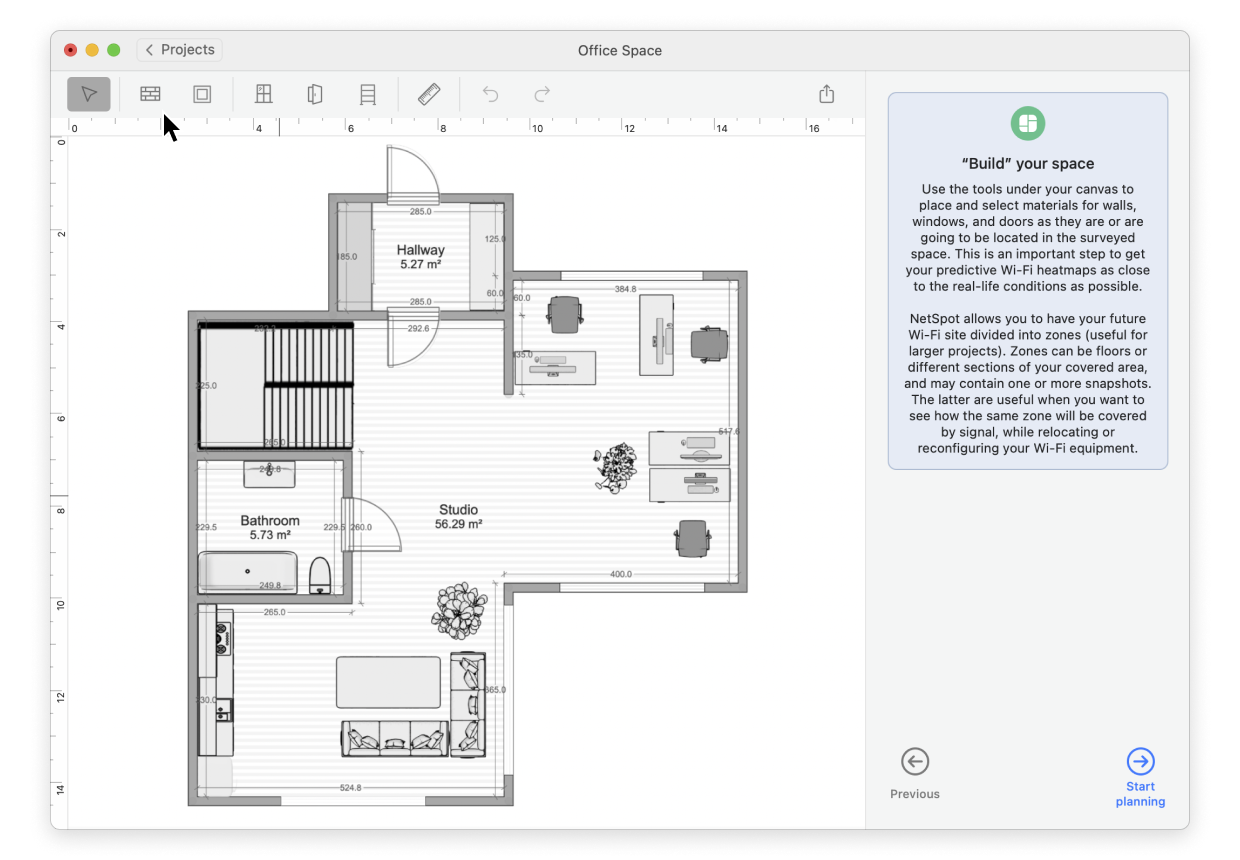 Don't forget to set the materials for each building block of your surveyed area. You can do so by using the management tool at the bottom panel and selecting each structural item to then indicate and manage its properties in the side panel to the right of the canvas.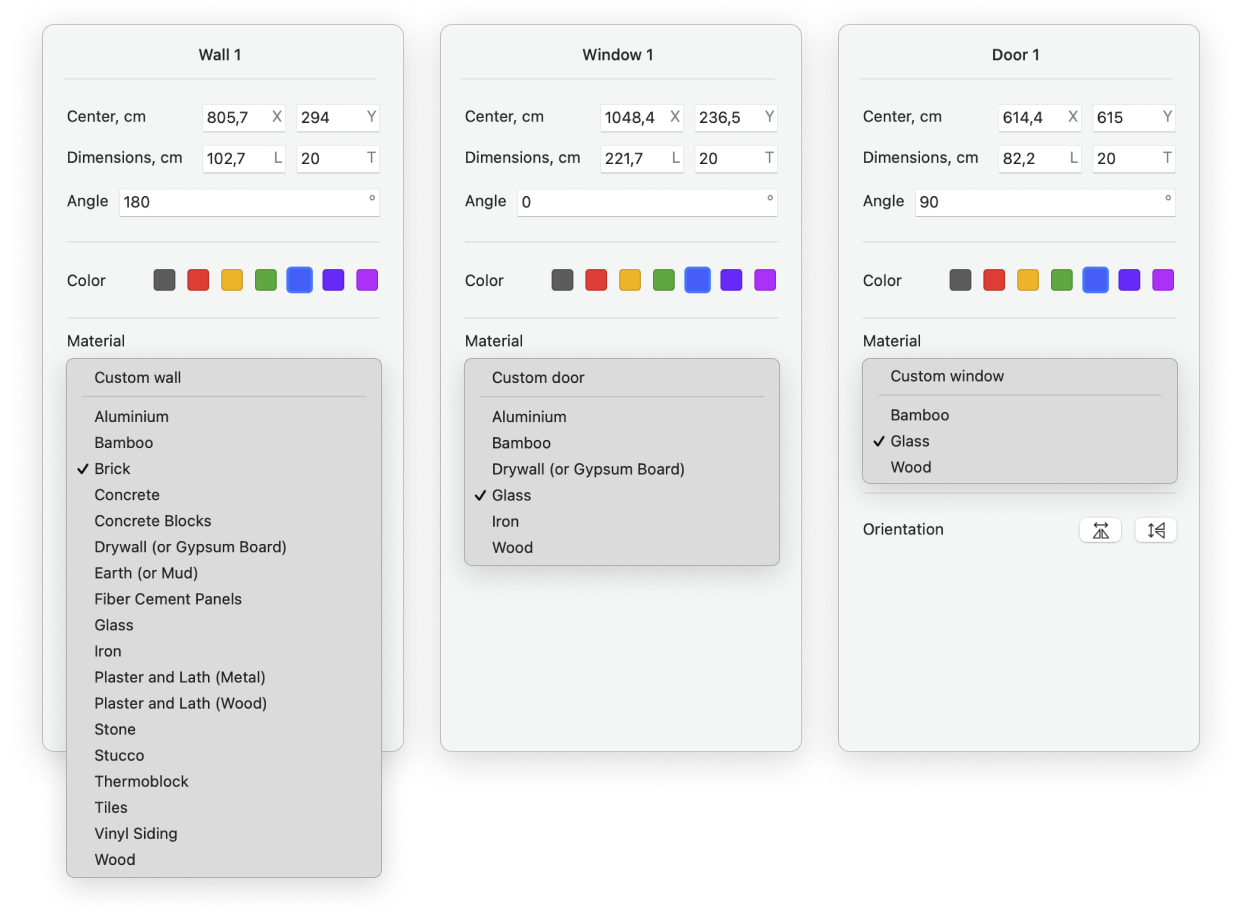 After all building elements have been placed and their properties set, click Continue.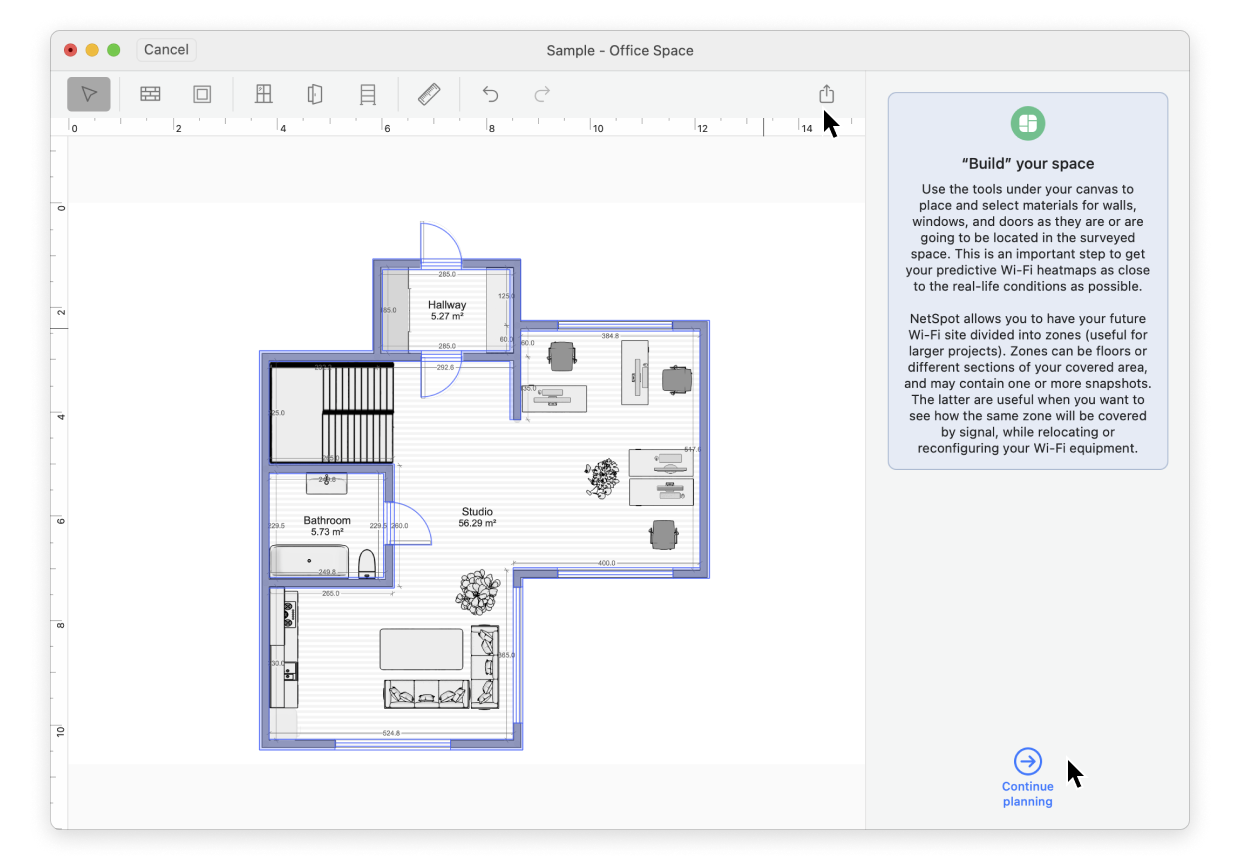 Now it's time to start placing the routers around the surveyed space. Add your first router where you think fit and select a router brand and model from a pop-up menu. Specify router's desired settings.
Not finding certain routers in NetSpot? Just drop us a line with the desired router brands and models, and we'll add them promptly.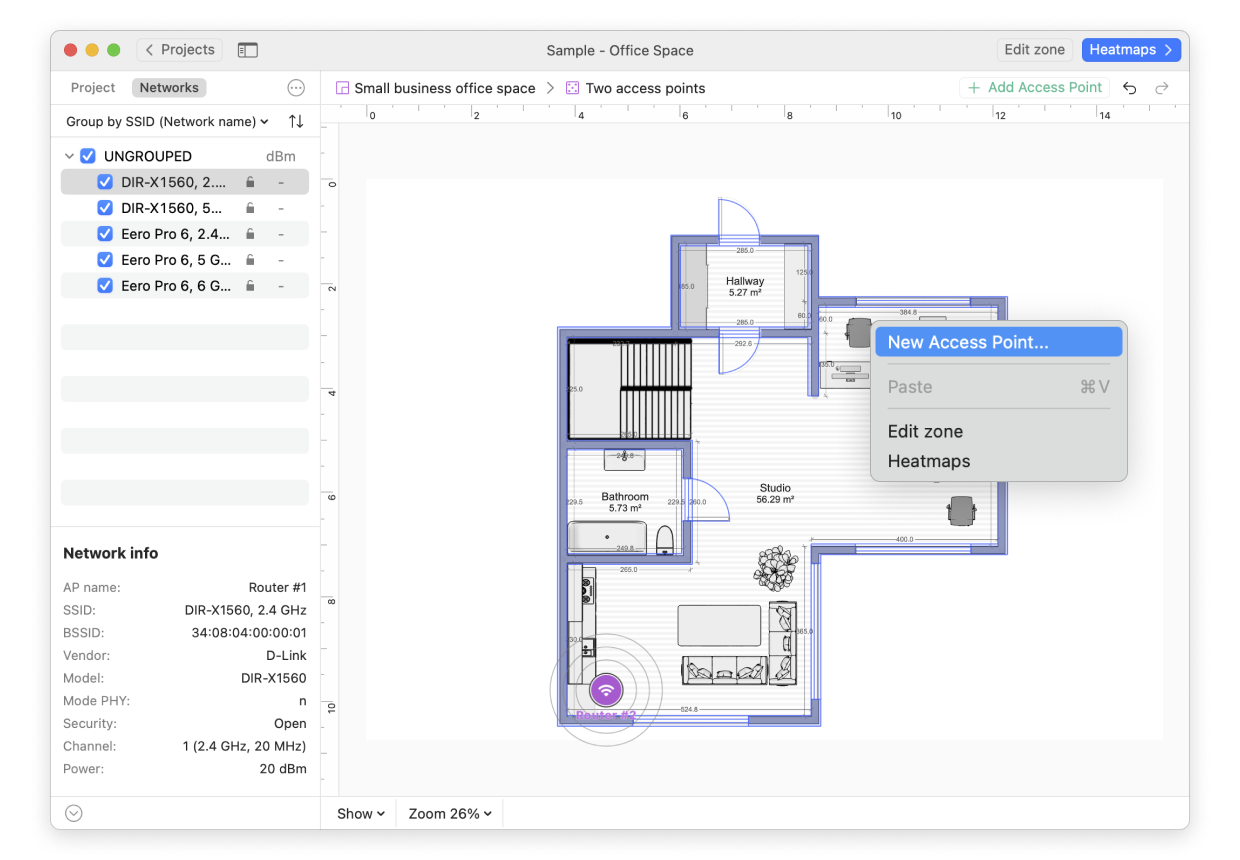 After you are done arranging the routers, click the Heatmaps button at the top right to have the predictive heatmaps generated.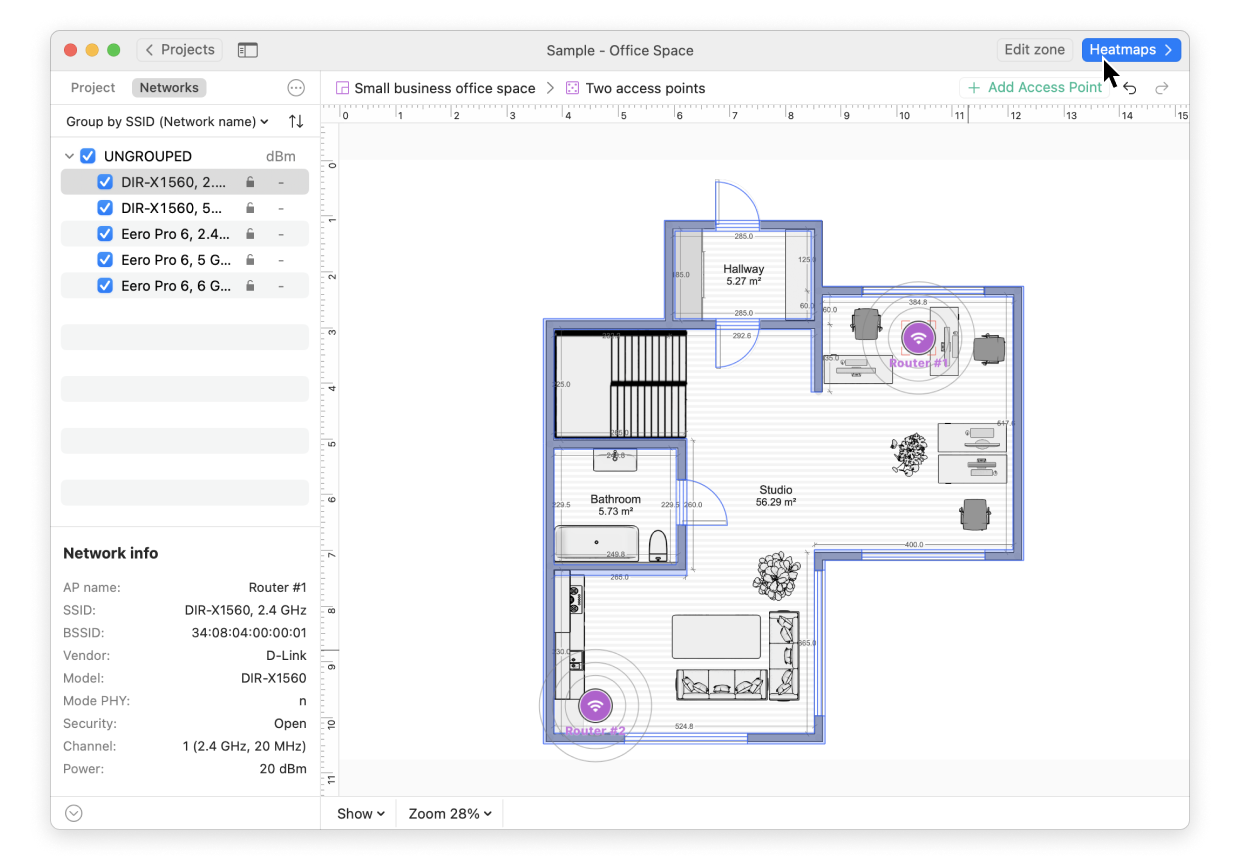 When analyzing the generated heatmaps, the two handy and important things you can do are:
You can move your routers around by simply dragging them with a mouse cursor to see the heatmap pattern changes instantly.
You can switch between a variety of heatmap types at the top of the app window to visually analyze different wireless coverage properties.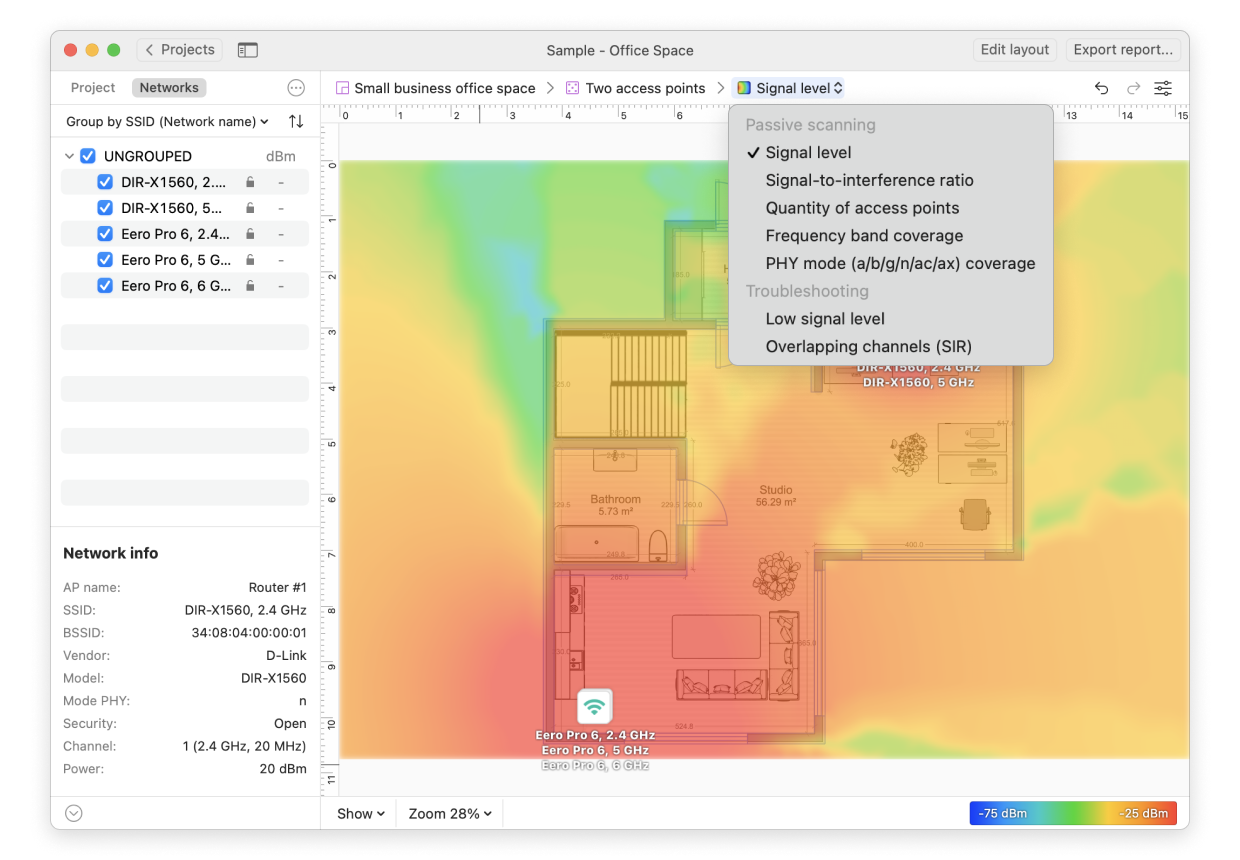 After finishing a predictive survey, you can benefit from NetSpot's advanced reporting capabilities to present the survey results to a client or colleagues. You can either choose to export a currently selected heatmap or create a highly customizable enterprise-level report.
updated:
November 14, 2023
author: