We're thrilled to inform you about the release of our very first NetSpot for iOS (WiPry 2500x is required.)
Transform your iOS device into a WiFi scanner and analyzer with the help of NetSpot and Oscium WiPry 2500x to get an insight into surrounding WiFi networks and locate the issues if any. Version 1.0 currently has only the Discover mode, while beautiful visualizations are in the works.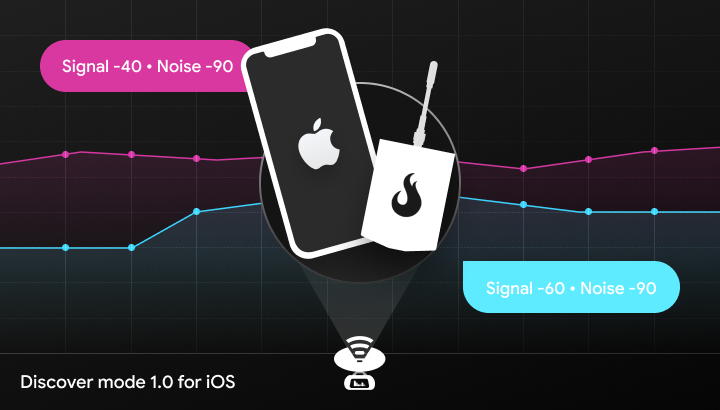 NetSpot in Discover mode allows you to:
Find all WiFi networks around you and see their details (network name, MAC address, signal level, etc.)
See data changes in real time
Sort the data by name and by signal level
Use filters for an easier analysis
See the WiFi channel overlap
Hardware to use with
Due to Apple Inc.'s limitations, this accessory is required to collect the information about surrounding WiFi networks while using NetSpot on iPhone or iPad
Download NetSpot from the App Store
Send your comments and suggestions to onair@netspotapp.com.

updated:
August 19, 2022
author: